ID.5
Volkswagen ID.5
The ID.5 is a five-door electric SUV and is the second SUV in the range (after the ID.4). Release in Europe in 2022, NZ dealerships announced in June 2022 that the vehicle would be in the NZ lineup from 2023.
Volkswagen ID.5 Pro
Expected Q2 2023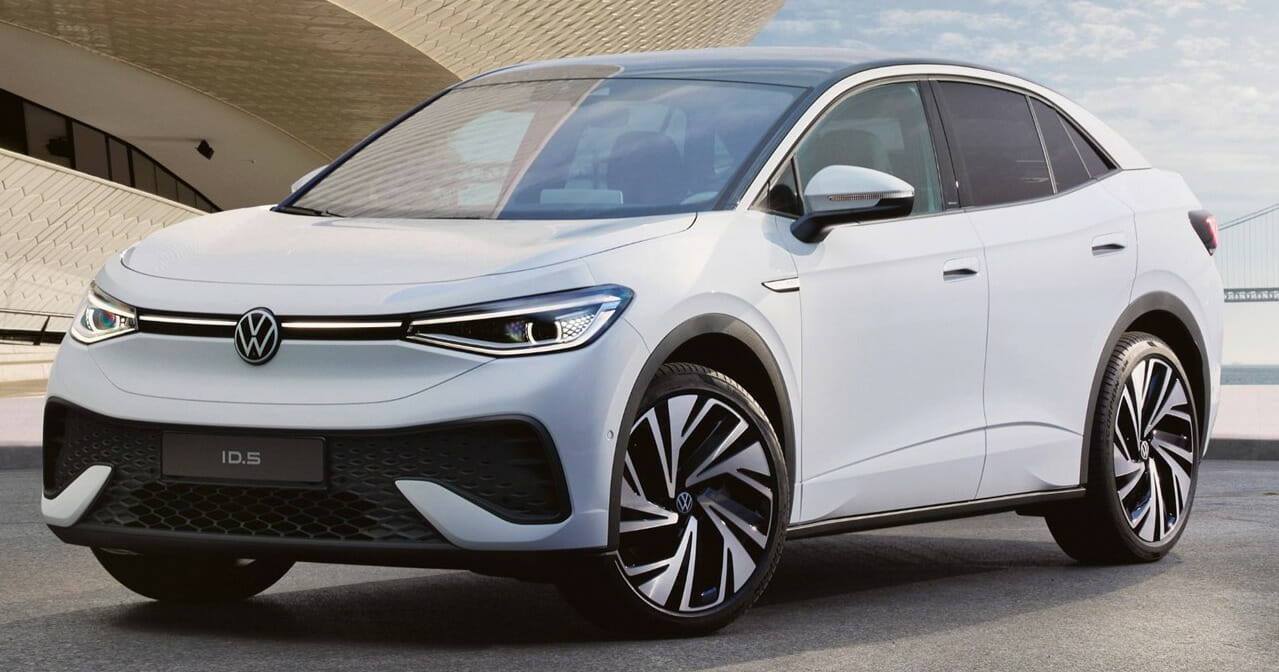 Body Type
Seats
Length
Width
Height
Boot Space
Frunk
SUV
5
4599 mm
1852 mm
1615 mm
549 L / 1561 L
-
0-100 km/h
Top speed
Power
Drive
Battery
Tow
10.4 s
160 km/h
124 kW
RWD
82 kWh / 77 kWh
-
Highway range
Running cost
Home charge
Fast charge (DC)
Dashboard economy
V2L
397 km
$5.07/100 km
11 kW
135 kW
149 Wh/km
-
Available in NZ from 2023, the ID.5 has two levels of trim. The Pro+ is an extra $9,000.
How many ID.5's sold in NZ?
All Volkswagen ID.5 variations combined. Including NZ new and used import registrations. Breakdown by year or month.
How many ID.5's are there in NZ?
There have been 1 Volkswagen ID.5's registered in NZ to date.
These were all Used Imports.