ID.3
Volkswagen ID.3
Following on from the VW electric Golf, the ID.3 is built on an entirely new powertrain.
Volkswagen ID.3
USED
2021→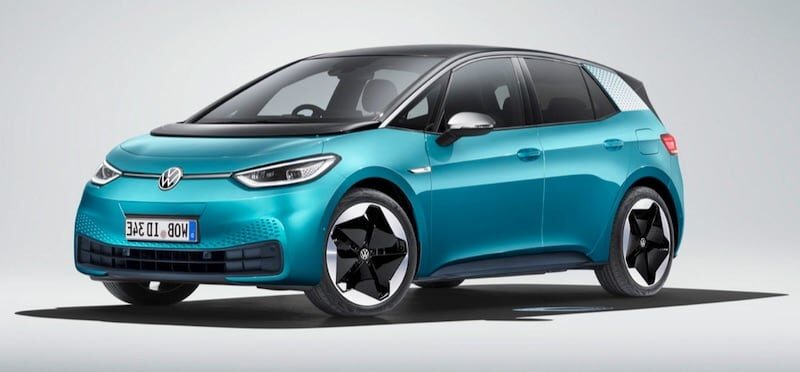 Body Type
Seats
Length
Width
Height
Boot Space
Frunk
Hatchback
5
4261 mm
1809 mm
1568 mm
385 L / 1267 L
-
0-100 km/h
Top speed
Power
Drive
Battery
Tow
9.6 s
160 km/h
107 kW
RWD
62 / 58
-
Highway range
Running cost
Home charge
Fast charge (DC)
Dashboard economy
323 km
$2.36/100 km
11 kW
130 kW
No data
The ID.3 has not been available new in NZ, and NZ dealers have not announced any plans to bring it here.
The only units registered are imports from the UK. Volkswagen in Europe (until 2022) have only a single right-hand drive market: the UK.
How many ID.3's sold in NZ?
Data shown for all Volkswagen ID.3 variations combined including both NZ New and Used import registrations. Breakdown by year or month.
How many ID.3's are there in NZ?
There have been 23 Volkswagen ID.3's registered in NZ to date.
These were all Used Imports.