EQC
Mercedes-Benz EQC
The EQC is available in two trims: the EQC 400 4MATIC Sport and EQC 400 4MATIC Electric Art Line (that adds more luxurious features).
Mercedes-Benz EQC 400
2021→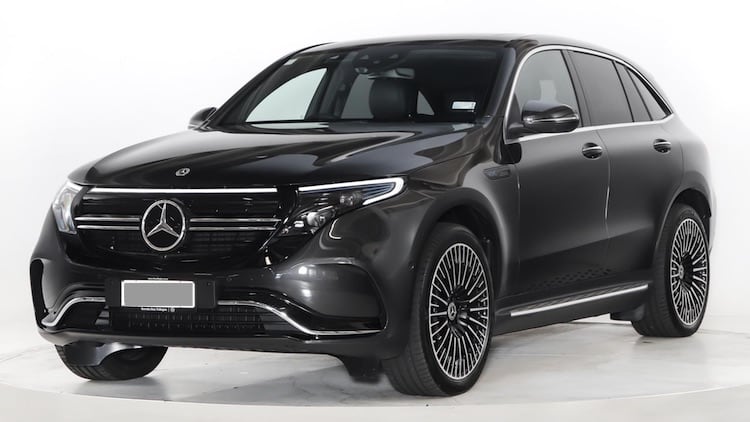 Body Type
Seats
Length
Width
Height
Boot Space
Frunk
SUV
5.1
4774 mm
1884 mm
1622 mm
500 L / -
-
0-100 km/h
Top speed
Power
Drive
Battery
Tow
🔥 5.1 s
180 km/h
300 kW
AWD
85 / 80
-
Highway range
Running cost
Home charge
Fast charge (DC)
Dashboard economy
316 km
$3.35/100 km
11 kW
110 kW
195 Wh/km
How many EQC's sold in NZ?
Data shown for all Mercedes-Benz EQC variations combined including both NZ New and Used import registrations. Breakdown by year or month.
How many EQC's are there in NZ?
There have been 305 Mercedes-Benz EQC's registered in NZ to date.
This is made up of 99.3% NZ New and 0.7% Used Import.
How many of each submodel is there?
How many units of each major model variation (NZ new) have been registered to date.
| | |
| --- | --- |
| 400 4MATIC SPORT 300 | 125 |
| 400 4MATIC 300KW/EV | 117 |
| 400 4MATIC EAL 300KW | 61 |