EQC
Mercedes-Benz EQC
The EQC is available in two trims: the EQC 400 4MATIC Sport and EQC 400 4MATIC Electric Art Line (that adds more luxurious features).
Mercedes-Benz EQC 400
USED
2020-2023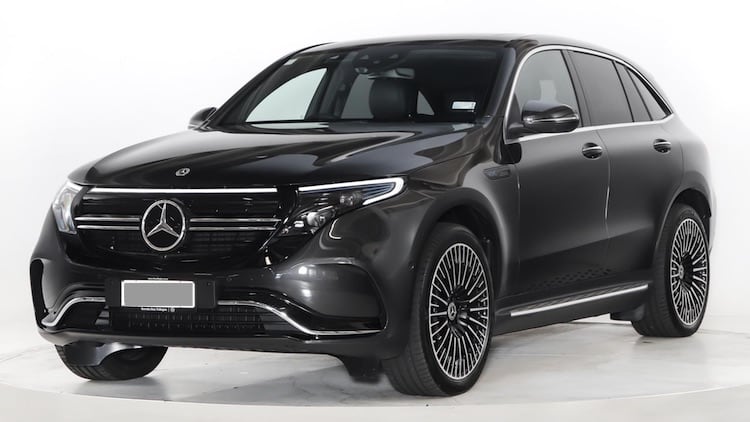 Body Type
Seats
Length
Width
Height
Weight
Boot Space
Frunk
Large SUV
5.1
4774 mm
1884 mm
1622 mm
2522 kg
500 L / -
-
0-100 km/h
Top speed
Power
Drive
Battery
Tow
🔥 5.1 s
180 km/h
300 kW
AWD
85 kWh / 80 kWh
-
Highway range
Running cost
AC charge (max)
DC charge (max)
Economy
V2L
316 km
$6.69/100 km
11 kW
110 kW
5.1 km/kWh
-
Mercedes-Benz EQC Reviews
Vehicle reviews by NZ reviewers.
How many Mercedes-Benz EQC's have been sold in NZ?
There have been 352 Mercedes-Benz EQC's registered in NZ to date. This is made up of 98.3% NZ new and 1.7% used import.
How many sold per month and year
Mercedes-Benz EQC registrations per month and year, (NZ new and used imports combined).
How many of each submodel is there?
How many units of each major model variation (NZ new only) have been registered to date.
| | |
| --- | --- |
| 400 4MATIC SPORT 300 | 167 |
| 400 4MATIC 300KW/EV | 117 |
| 400 4MATIC EAL 300KW | 62 |