10 Cheapest Electric Cars in New Zealand
Over the last year, EV prices have increased; the combination of the semi-conductor shortage and intense demand has seen incremental price rises in several brands.
However, the market is changing rapidly as new brands and models arrive in New Zealand. BYD, in particular, has pushed the average price down.
At the beginning of 2022, the average price of the ten cheapest EVs was $57,070 (rebate applied). The introduction of the BYD Atto 3 has lowered the average to $53,541 (rebate applied).
1. MG ZS EV

The second-generation ZS EV adds over 50 km range with its new LiFePO battery. The popular small SUV is a New Zealand favourite due to its aggressive pricing.

With two trim levels, Excite and Essence, the new generation also claims a towing capacity of 500 kg.

2. BYD Atto 3

The Atto 3 crossover is the first EV from the massive Chinese BYD marque to hit NZ shores. Although very similar in spec to the 2022 MG ZS EV, it is marginally quicker (with 0-100 km/h in 7.3s compared to 8.6s).

Price increased from 52,990 to 55,990 (1/9/22)

3. Opel Corsa-e

The Corsa-e is available in the top spec SRi variant.

4. BYD Atto 3 LR

The Long Range variant of the Atto 3 is similar in all aspects to the standard range but with a larger 60.5 kWh battery. The range per price offers outstanding value, making it the cheapest EV per 100 km range in New Zealand.

Price increased from 57,990 to 59,990 (1/9/22)

5. SsangYong Korando e-Motion

6. MINI Cooper SE

The electric Mini has had slow but steady sales since introduced in 2020. The small hatchback has a shorter range compared to other EV hatchbacks (note that Mini claims a 233 km range - but this is only possible if you are driving on 50 km/h roads).

In March 2022 price increased from $59,990 to $60,400, then to $61,340 in July.

7. Nissan Leaf

The second-generation Leaf is a significant upgrade to its popular predecessor. The 5-seat hatchback is roomier, with multiple feature upgrades (such as one-pedal driving). It continues to be a popular choice, with most customers opting for used imports rather than NZ new.

Its 200+ km range is starting to look dated as newer EVs hit the market.

Note that the Japanese import version has only a 3.6 kW charger.

New price increased from 61990 to 63990 (October 2022)

8. Peugeot e-208 GT (1st gen)

The electrified version of the Peugeot 208 offers a good range for its price. With modest but steady sales, in 2022, it is selling at the same rate as its petrol-powered variant.

The 2022 model year included some optimisations that slightly increased the range (from 340 to 362 km).

In March 2022, price increased from $59,990 to $61,990.

In August 2022, price increased to $63,990. In Nov 2022, price increased to $64,990.

9. Kia Niro Plus

The Niro Plus is higher than the regular Niro. The extra space allows for a boot capacity of 1,497 litres (seats folded flat). The seats are also 5 cm larger than the standard Niro.

10. Hyundai IONIQ

The Series II IONIQ Electric has been a preferred choice of fleet vehicles. Despite its relatively modest battery and engine performance, its efficiency allows a more extended range than similar vehicles.

However, for an extra $10k, the Tesla Model 3 is superior in almost every sense and explains why it outsells the IONIQ by ten to one.
What is the cheapest electric vehicle with the longest range?
The BYD Atto 3 Long Range is the best value for money in terms of range.
When looking at the upfront price compared to the range, the top 10 look pretty different.
Why are EVs so expensive?
Batteries are expensive to produce.
The metals in a lithium-ion battery (including cobalt, nickel, lithium, and manganese) are expensive to extract. Despite a decade-long decline in battery prices, the price leveled off in 2022 due to increasing mineral costs.
However, forecasts indicate prices will continue declining from about 2024. New battery technologies (such as solid-state batteries) are also in the pipeline.
When will there be price parity?
For many years pundits predicted when EVs would cost the same as similar combustion cars.
The predictions change often, so are not that helpful. The idea of price parity is becoming less relevant;
New generation EVs are unique cars from the ground up
What can you compare the Kia EV6 to? It looks like a cross between an SUV and a station wagon. It has V2L capability – allowing you to plug your fridge into it (if you so wish).
The upfront cost is different from the total cost of ownership (TCO)
EVs are expensive up front, but when you compare running costs over five years, the vehicle may work out cheaper. As diesel and petrol price rises, EV TCO improves.
That said, current predictions of parity range from 2025 to 2028 – however, smaller cars will take much longer to reach parity than larger cars.
For example the base petrol Suzuki Swift costs around $20,000 (rebate applied). That's cheaper than a decent-sized lithium-ion battery all by itself.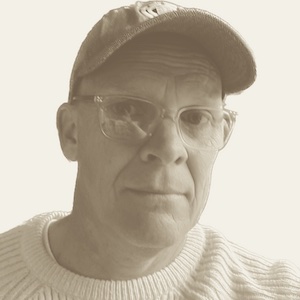 By James Foster
James has been tracking the NZ EV transition since 2016.
Updated as at November 30, 2022