e-Golf
Volkswagen e-Golf
The electric VW Golf was no longer available new from the beginning of 2021.
Volkswagen e-Golf
USED
2017-2021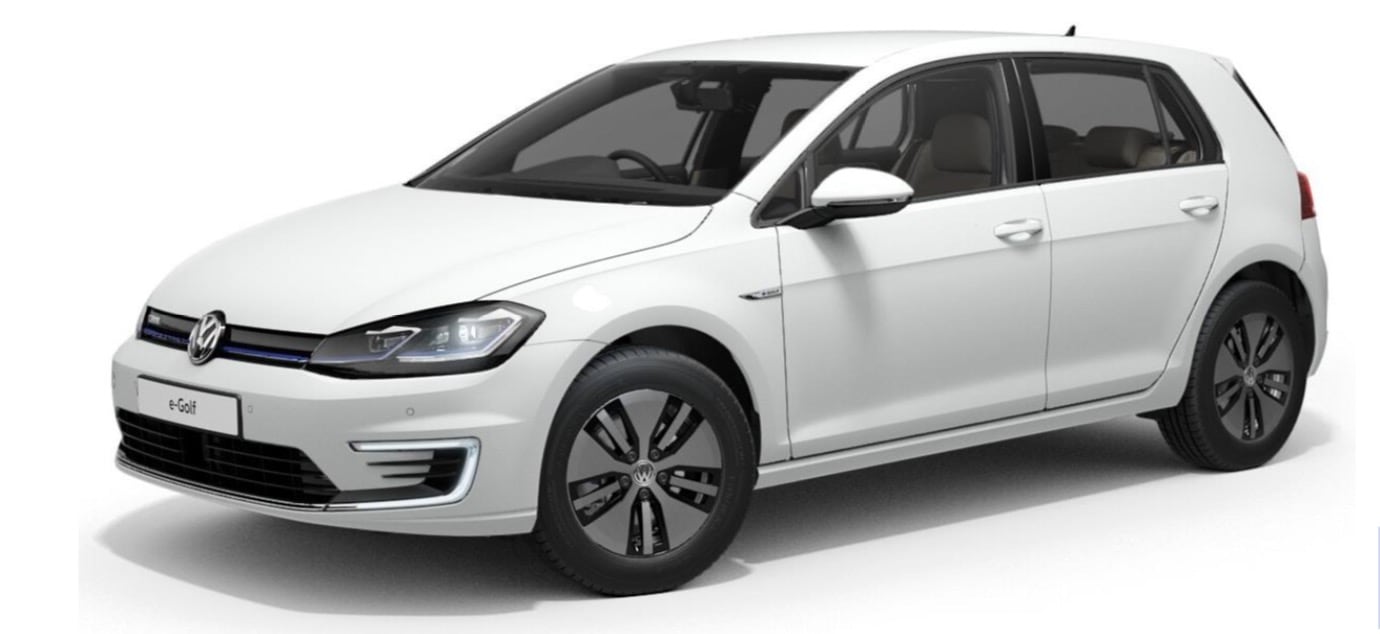 Body Type
Seats
Length
Width
Height
Boot Space
Frunk
Small Car
5
4270 mm
1799 mm
1450 mm
341 L / 1231 L
-
0-100 km/h
Top speed
Power
Drive
Battery
Tow
9.6 s
150 km/h
100 kW
FWD
35.8 kWh / 32 kWh
-
Highway range
Running cost
AC charge
Fast charge (DC)
Economy
V2L
179 km
$4.59/100 km
7.2 kW
40 kW
7.2 km/kWh
-
Specs are for the e-Golf sold new in NZ from 2017-2021.
How many Golf's sold in NZ?
All Volkswagen e-Golf variations combined. Including NZ new and used import registrations. Breakdown by year or month.
How many Golf's are there in NZ?
There have been 352 Volkswagen e-Golf's registered in NZ to date.
This is made up of 94% NZ New and 6% Used Import.
How many of each submodel is there?
How many units of each major model variation (NZ new) have been registered to date.
| | |
| --- | --- |
| E-GOLF 100KW/EV/AT | 324 |
| 85KW/EV/AT | 4 |
| GTE 110KW/EV/6AT | 3 |