e-Golf
Volkswagen e-Golf
The electric VW Golf was no longer available new from the beginning of 2021.
Volkswagen e-Golf
USED
2017-2021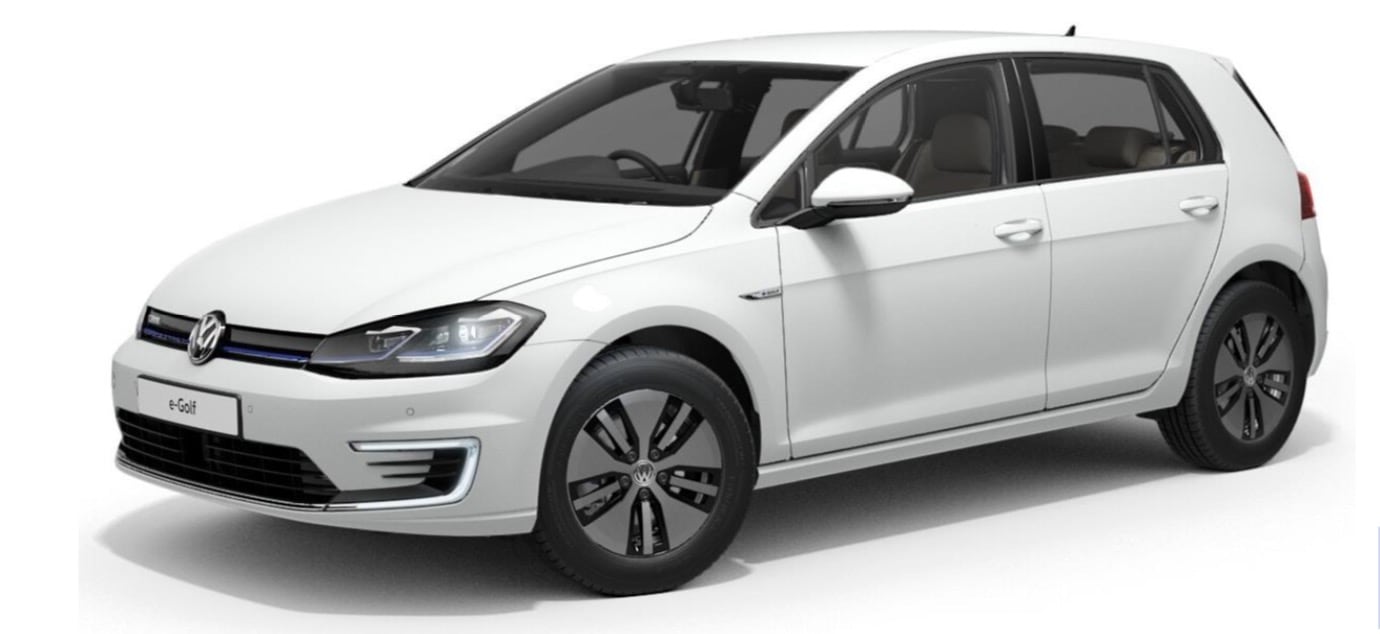 Body Type
Seats
Length
Width
Height
Weight
Boot Space
Frunk
Small Car
5
4270 mm
1799 mm
1450 mm
1615 kg
341 L / 1231 L
-
0-100 km/h
Top speed
Power
Drive
Battery
Tow
9.6 s
150 km/h
100 kW
FWD
35.8 kWh / 32 kWh
-
Highway range
Running cost
AC charge (max)
DC charge (max)
Economy
V2L
179 km
$4.59/100 km
7.2 kW
40 kW
7.2 km/kWh
-
Specs are for the e-Golf sold new in NZ from 2017-2021.
How many Volkswagen e-Golf's have been sold in NZ?
There have been 353 Volkswagen e-Golf's registered in NZ to date. This is made up of 93.8% NZ new and 6.2% used import.
How many sold per month and year
Volkswagen e-Golf registrations per month and year, (NZ new and used imports combined).
How many of each submodel is there?
How many units of each major model variation (NZ new only) have been registered to date.
| | |
| --- | --- |
| E-GOLF 100KW/EV/AT | 324 |
| 85KW/EV/AT | 4 |
| GTE 110KW/EV/6AT | 3 |