Zoe
Renault Zoe
The Renault Zoe was sold new in NZ from 2016 until 2022. However most Zoe's are used imports.
Renault Zoe
USED
2016-2022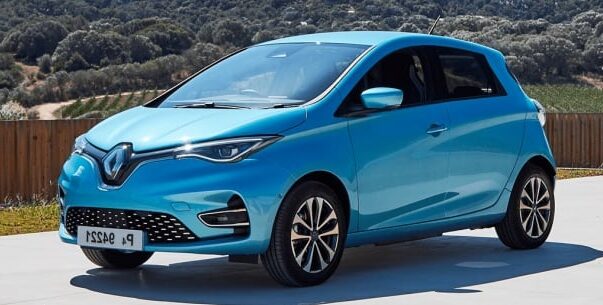 Body Type
Seats
Length
Width
Height
Hatchback
4
4087 mm
1787 mm
1562 mm
0-100 km/h
Top speed
Power
Drive
Tow
11.4 s
140 km/h
80 kW
FWD
-
Highway range
Running cost
Home charge
Fast charge (DC)
Dashboard economy
231 km
$2.61/100 km
7.4 kW
46 kW
No data
Almost all Zoe's in NZ are the ZE40 variant. However there are a number newer ZE50s that were bought in by dealers before the car was removed from sale. The ZE50 has a larger battery (52 kWh) and range (395 km).
Some ZE50s are the higher performance Intens variation (with 100 kW power).
Safety Issues
In late 2021, the European NCAP gave the new 2021 Zoe a score of zero stars. This forced the car to be pulled from NZ dealerships - just a few months shy of release.
However there are earlier vehicles in the second-hand market (some NZ new and some used imports).
How many Zoe's sold in NZ?
Data shown for all Renault Zoe variations combined including both NZ New and Used import registrations. Breakdown by year or month.
How many Zoe's are there in NZ?
There have been 176 Renault Zoe's registered in NZ to date.
This is made up of 37.5% NZ New and 62.5% Used Import.
How many of each submodel is there?
How many units of each major model variation (NZ new) have been registered to date.
| | |
| --- | --- |
| INTENS 50 100KW/EV | 28 |
| INTENS 68KW/EV/AT | 21 |
| ZEN 50 100KW/EV | 12 |
| ZEN EV/6AT/HA/5DR/5S | 4 |
| LIFE EV/6AT/HA/5DR/5 | 1 |