e-208
Peugeot e-208
Peugeot e-208 GT
Expected Q3 2023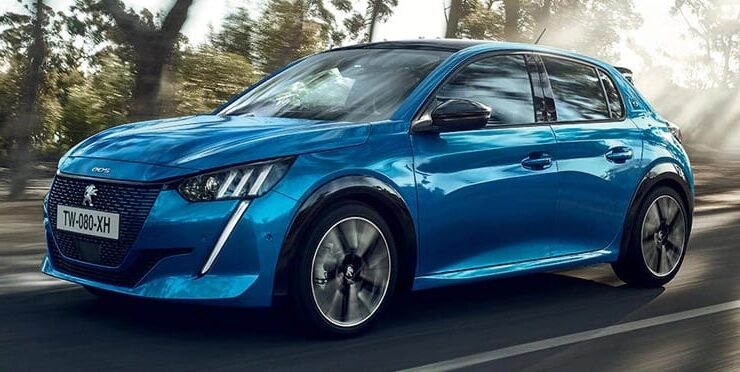 Body Type
Seats
Length
Width
Height
Boot Space
Frunk
Hatchback
5
4055 mm
1765 mm
1430 mm
265 L / 1106 L
-
0-100 km/h
Top speed
Power
Drive
Battery
Tow
-
-
115 kW
FWD
51 / 48.1
-
Highway range
Running cost
Home charge
Fast charge (DC)
Dashboard economy
308 km
$2.27/100 km
7.4 kW
101 kW
120 Wh/km
An updated version of the Peugeot hatchback that is based on the e308 power train. The optimisations mean an increase in power, range, and efficiency.
A new heat pump and humidity sensor on the windshield maximise heating and cooling efficiency. This saves battery energy when heating and maintaining vehicle temperature.
Peugeot e-208 GT (1st gen)
2022→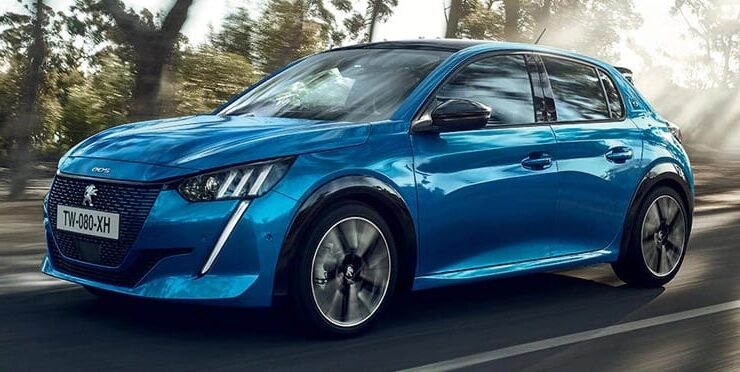 Body Type
Seats
Length
Width
Height
Boot Space
Frunk
Hatchback
5
4055 mm
1765 mm
1430 mm
265 L / 1106 L
-
0-100 km/h
Top speed
Power
Drive
Battery
Tow
8.1 s
150 km/h
100 kW
FWD
50 / 45
-
Highway range
Running cost
Home charge
Fast charge (DC)
Dashboard economy
279 km
$2.40/100 km
7.4 kW
101 kW
124 Wh/km
The electrified version of the Peugeot 208 offers a good range for its price. With modest but steady sales, in 2022, it is selling at the same rate as its petrol-powered variant.
The 2022 model year included optimisations that slightly increased the range (from 340 to 362 km).
* Rebate applied. Original price is $67,990
How many 208's sold in NZ?
Data shown for all Peugeot e-208 variations combined including both NZ New and Used import registrations. Breakdown by year or month.
How many 208's are there in NZ?
There have been 451 Peugeot e-208's registered in NZ to date.
This is made up of 97.8% NZ New and 2.2% Used Import.
How many of each submodel is there?
How many units of each major model variation (NZ new) have been registered to date.
| | |
| --- | --- |
| GT ELECTRIC 50KWH/EV | 346 |
| GT 100KW/EV/AT | 95 |