Ariya
Nissan Ariya
The Ariya is the next-generation EV from Nissan following on from the popular Leaf. The Ariya has a number of trim levels (including Front Wheel Drive and All Wheel Drive).
Nissan Ariya
Expected Q3 2023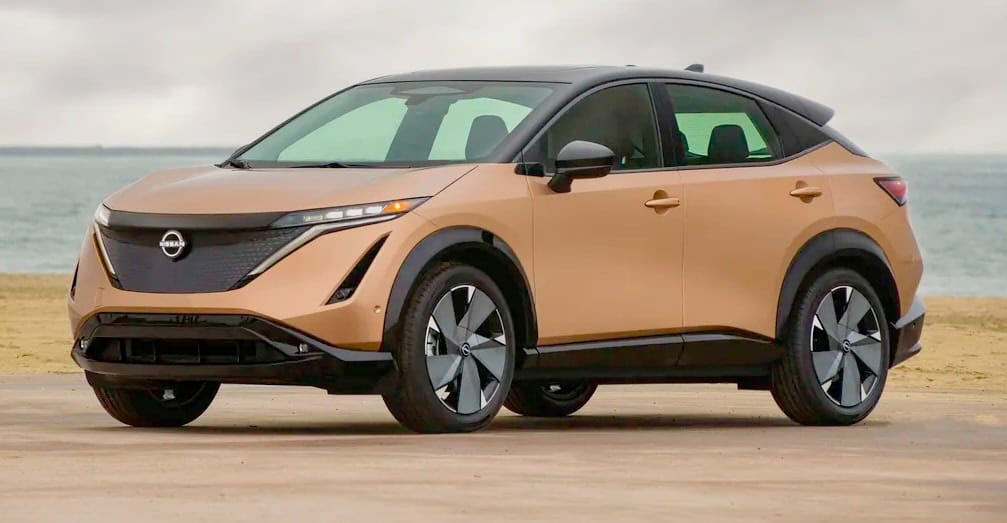 Body Type
Seats
Length
Width
Height
Boot Space
Frunk
Medium SUV
5
4595 mm
1850 mm
1660 mm
468 L / -
-
0-100 km/h
Top speed
Power
Drive
Battery
Tow
7.5 s
160 km/h
160 kW
FWD
65 kWh / 63 kWh
750 kg / 750 kg
Highway range
Running cost
AC charge
Fast charge (DC)
Economy
V2L
277 km
$5.55/100 km
7.4 kW
31 kW
5.7 km/kWh
-
Originally intended to be available in late 2022, the Ariya may not appear until the end of 2023.
How many Ariya's sold in NZ?
All Nissan Ariya variations combined. Including NZ new and used import registrations. Breakdown by year or month.
How many Ariya's are there in NZ?
There have been 1 Nissan Ariya's registered in NZ to date.
These were all Used Imports.