eDeliver 3
LDV eDeliver 3
The eDeliver 3 is a lightweight full electric van. There are two battery configurations (35 kWh and 52.5 kWh), with the smaller range version only making up a small number of registrations.
LDV eDeliver 3
2021→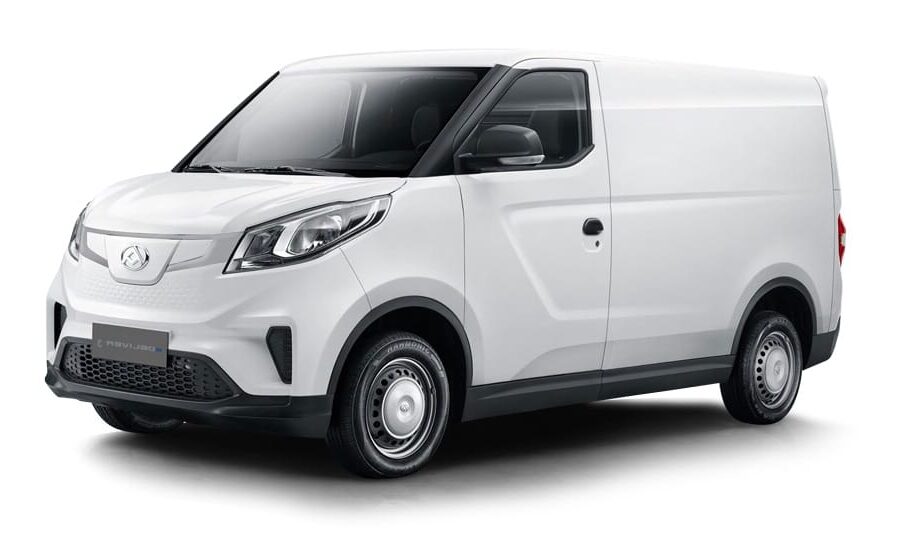 Body Type
Seats
Length
Width
Height
Boot Space
Frunk
Van
2
4555 mm
1780 mm
1895 mm
4800 L / 4800 L
-
0-100 km/h
Top speed
Power
Drive
Battery
Tow
12 s
120 km/h
90 kW
FWD
52.5 kWh / 50.2 kWh
750 kg / 1500 kg
Highway range
Running cost
AC charge
Fast charge (DC)
Economy
V2L
187 km
$7.08/100 km
7.4 kW
50 kW
4.8 km/kWh
-
In city-only driving, the range lifts to 344 km (WLTP).
* Rebate applied. Original price is $69,990
How many eDeliver 3's sold in NZ?
All LDV eDeliver 3 variations combined. Including NZ new and used import registrations. Breakdown by year or month.
How many eDeliver 3's are there in NZ?
There have been 275 LDV eDeliver 3's registered in NZ to date.
These were all registered as NZ New.
How many of each submodel is there?
How many units of each major model variation (NZ new) have been registered to date.
| | |
| --- | --- |
| 50.23KW/H 50KWH/EV 5 | 141 |
| 52.5KW/H 90KW/EV 52K | 112 |
| 35KW/H 90KW/EV 35KW/ | 14 |
| 90KW/EV/AT | 7 |
| CAB 52.5KW/H 52KWH 5 | 1 |