500
Fiat 500
The original Fiat 500 was an iconic hatchback first appearing in the late 1950s. A compliance electric version (called the 500e) came to market from 2013 until 2019 (although was never sold in New Zealand).
The new Fiat 500 (from 2021) is electric only. There are no combustion engine versions.
Contents
Fiat 500
Expected in Q4 2022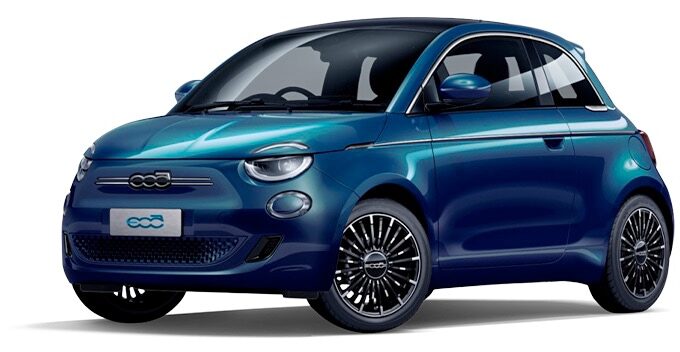 0-100 km/h
Top speed
Power
How many 500's sold in NZ by Year and Month
Data shown for all Fiat 500 variations combined including both NZ New and Used import registrations.
How many 500's are there in NZ?
There have been 7 Fiat 500's registered in NZ to date.
This is made up of 57.1% NZ New and 42.9% Used Import.
About the data
Data is from all vehicles entered in the NZ Motor Vehicle Register open data obtained from Waka Kotahi. It is not the size of the current fleet, as some vehicles may subsequently be cancelled or de-registered. Raw submodel names are inconsistent, so for the pie charts the data has been 'fixed' to show more meaningful submodel names.