The Rise of Tesla in New Zealand
The first Tesla in New Zealand was registered in 2012.
It was a red Tesla Roadster, one of only a few thousand produced. A few years would pass before the Model S began to appear on NZ roads (one used import in late 2014, followed by new registrations in 2015).

Tesla Motors launched its distributorship in NZ in February 2017, followed by the installation of superchargers in Hamilton, serving the Waikato Expressway. The first Tesla store opened in Auckland in June 2018.
Registrations of the Model S peaked in 2017 – the same year the Model X appeared.
Tesla owners were early adopters, paying more than $100,000 for full electric vehicles. The Model X numbers eclipsed those of the Model S in 2018.
At this stage, the EV market in NZ was only about used import Nissan Leafs and steady numbers of the BMW i3 (in its varying forms).
Game Changer: The Model 3
The Tesla Model 3 started production overseas in mid-2017, but it was a long wait for the right-hand drive versions to appear in NZ. In September 2019, 351 brand new Model 3's were delivered to customers.
This was enough to cause a noticeable bump in EV market share that month.
In April 2021, the price of the base Model 3 went from $74,900 to $69,900, then to $66,900 in July. Combined with the Clean Car Rebate, the aggressive discounting of the Model 3 undoubtedly contributed to it becoming the biggest selling new full electric vehicle in NZ by a wide margin.
September 2021 saw the registration of a massive 1,066 new Tesla Model 3's – completely eclipsing the release figures of two years previous. In that month, it was the second-highest new registration numbers of any vehicle (with Ford Ranger at #1).
2022 – Soaring Petrol Price and Model 3 Prices
With ongoing supply issues, new Model 3's delivery dates continued to extend (out to 9 months). The price for the base configuration jumped from $66,900 to $68,900 a few weeks later to $72,400, then to $74,900 in June.
However, the long delay in delivery lead to some clever individuals selling their Model 3's for as much as $75k (giving them a tidy profit of as much as $13k, including the rebate).
With the Model Y taking orders from June, many 3's found their way onto TradeMe. Deliveries for the Model Y began in August 2022.
Tesla Models Charted
Charts include both NZ New and Used Import registrations.
There have been 11,072 Tesla EVs registered in New Zealand. This includes both NZ new and used imports.
Will Tesla Retain Its Dominance?
A browse at the top 10 EVs shows the rapid rise of the MG ZS EV (spurred on by the SUV format, lower pricing, and the rebate). The updated MG ZS (2022 model year) sold out its pre-sales amount of 500 cars within a few weeks in March 2022.
The BYD Atto 3 is also popular.
Supply constraints will dictate sales numbers in the future.
Despite this, Tesla still holds over 40% market share of new EV sales in New Zealand.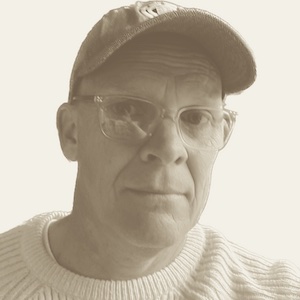 By James Foster
James has been tracking the NZ EV transition since 2016.
Updated as at November 30, 2022