The first Tesla in New Zealand was registered in 2012.
It was a red Tesla Roadster, one of only a few thousand produced. Two years later, the Model S appeared on NZ roads (one used import in late 2014, followed by new registrations in 2015).
Tesla Motors launched its distributorship in NZ in February 2017, followed by the installation of superchargers in Hamilton, serving the Waikato Expressway. The first Tesla store opened in Auckland in June 2018.

Registrations of the Model S peaked in 2017 – the same year the Model X appeared.
Tesla owners were early adopters, paying more than $100,000 for the fully electric vehicles. The Model X numbers eclipsed those of the Model S in 2018.
At this stage, the EV market in NZ was dominated by used import Nissan Leafs and steady numbers of the BMW i3 (in its varying forms).
Game changer: the Model 3
The Tesla Model 3 started production overseas in mid-2017, but it was a long wait for the right-hand drive versions to appear in NZ. In September 2019, 351 brand-new Model 3's were delivered to customers.
This was enough to cause a noticeable bump in EV market share that month.
In April 2021, the price of the base Model 3 went from $74,900 to $69,900, then to $66,900 in July. Combined with the Clean Car Rebate, the aggressive discounting of the Model 3 undoubtedly contributed to it becoming the biggest-selling new full electric vehicle in NZ by a wide margin.
Demand outstrips supply
With ongoing supply issues, the Model 3's delivery dates continued to extend (out to 9 months). Rapid price increases followed, with the base configuration jumping from $66,900 to $68,900, then a few weeks later to $72,400, and finally to $74,900 in June.
The long delay in delivery led to some clever individuals selling their Model 3's for as much as $75k (giving them a tidy profit of as much as $13k, including the rebate).
The Model Y
With a powertrain comparable to the Model 3, the Y offers substantially more interior room.
The Model Y began taking orders in June. Deliveries for the Model Y began in August 2022, and by year's end, over 4,200 vehicles had been delivered.
In 2023, Tesla quietly announced there would be no right-hand drive versions of the Model S or X, effectively bringing this line to an end in NZ.
Tesla models charted
There have been 15,263 Tesla EVs registered in New Zealand. This includes both NZ new and used imports.
The Model 3 gets upgraded
In September 2023, the Model 3 got its first upgrade—changes to both interior and exterior and efficiency improvements. Given that 2023 was a slower year for the Model 3 in New Zealand, the newer version boasts an excellent range for its price point.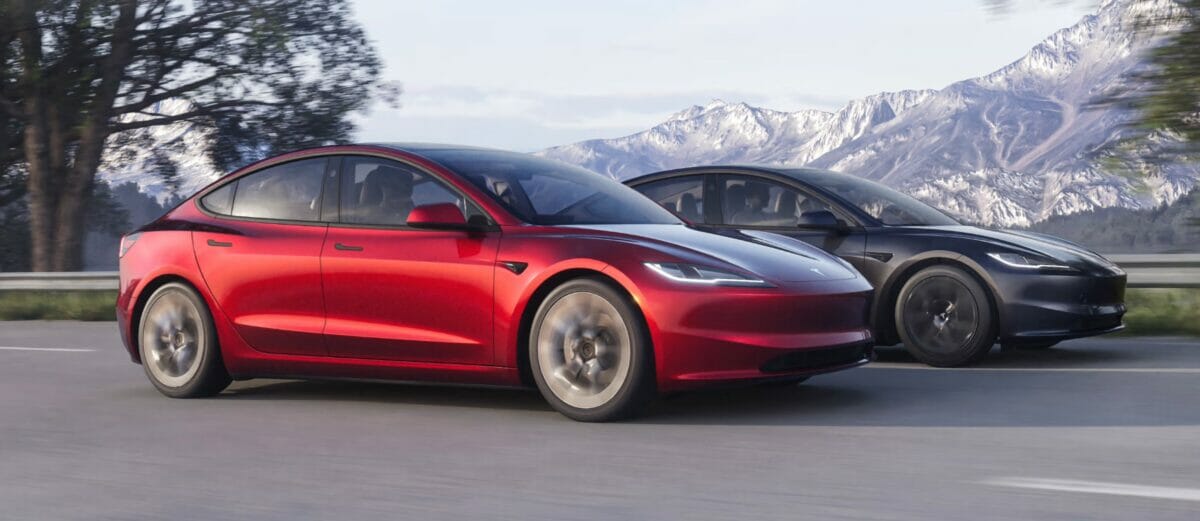 Will Tesla retain its dominance?
The NZ EV market is evolving rapidly. Chinese brands, such as MG, BYD, and GWM, are bringing lower-cost EVs to market.
One of these manufacturers is truly vertically integrated – BYD. BYD produces almost everything required for its EVs. In NZ, the goal of BYD is to have one vehicle in every category.
In 2023, the BYD Atto 3 SUV holds similar sales numbers to the Model Y – surprising given how new the brand is to the New Zealand market.
The EV market is dynamic and unpredictable – affected by government policy, model availability, and public charging infrastructure. The next few years will see a new lower-cost smaller model from Tesla and other production efficiency improvements – but will this be enough for the brand to hold onto market share?