Enyaq IV
ŠKODA Enyaq IV
ŠKODA Enyaq IV
Expected Q1 2023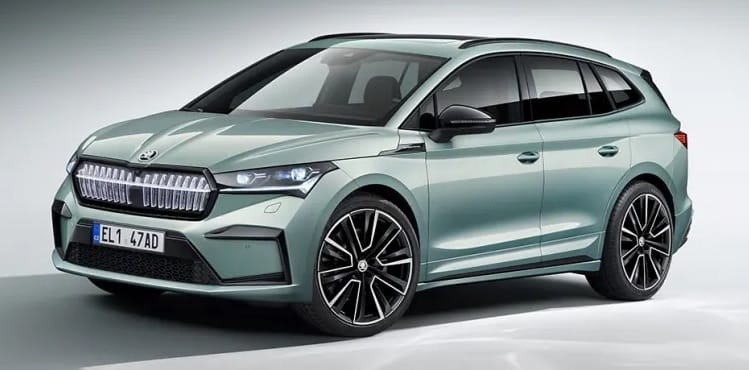 Body Type
Seats
Length
Width
Height
SUV
No data
4653 mm
1879 mm
1617 mm
0-100 km/h
Top speed
Power
Drive
Tow
8.6 s
160 km/h
No data
FWD
750 kg / 1000 kg
Highway range
Running cost
Home charge
Fast charge (DC)
Dashboard economy
262 km
No data
No data
130 kW
171 Wh/km
The Enyaq has multiple variations - it is unknown which will will be available in NZ. There are three battery sizes and two drivetrains. The basic model is the ENYAQ iV 50 with a 109 kW electric motor and rear-wheel drive. This version's battery has a capacity of 55 kWh (52 kWh net) and a range of 340 kilometres in the WLTP cycle. The ENYAQ iV 60 has a 62 kWh battery (58 kWh net). Combined with a 132 kW electric motor, it delivers a range of up to 390 kilometres.
How many Enyaq IV's sold in NZ?
Data shown for all ŠKODA Enyaq IV variations combined including both NZ New and Used import registrations. Breakdown by year or month.
How many Enyaq IV's are there in NZ?
There have been 3 ŠKODA Enyaq IV's registered in NZ to date.
These were all Used Imports.