e-tron GT
Audi e-tron GT
Audi e-tron GT quattro
2022→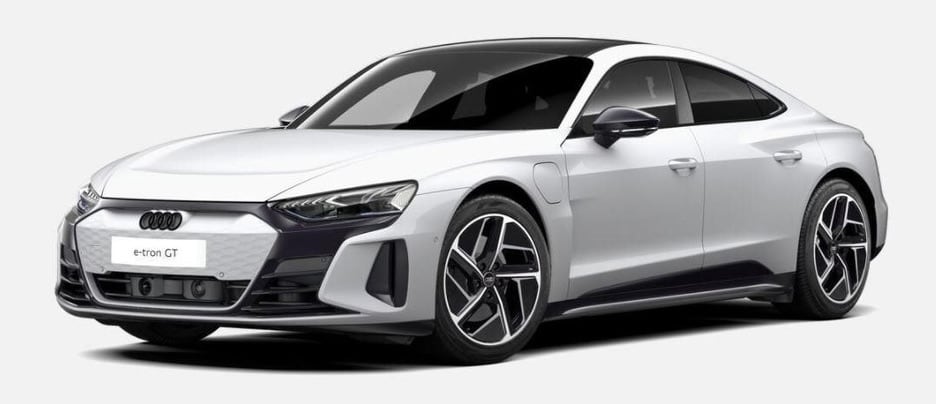 Body Type
Seats
Length
Width
Height
Boot Space
Frunk
Sedan
5
4990 mm
1960 mm
1410 mm
405 L / -
85 L
0-100 km/h
Top speed
Power
Drive
Battery
Tow
🔥 4.1 s
245 km/h
390 kW
AWD
93 / 85
750 kg / 1800 kg
Highway range
Running cost
Home charge
Fast charge (DC)
Dashboard economy
375 km
$2.99/100 km
11 kW
270 kW
175 Wh/km
The GT quattro is similar in many aspects to the RS, but with lower power and torque.
Like the RS it has very fast DC charging capability (270 kW).
Price increase from $194,500 to $197,090 in mid 2022.
Audi RS e-tron GT
2021→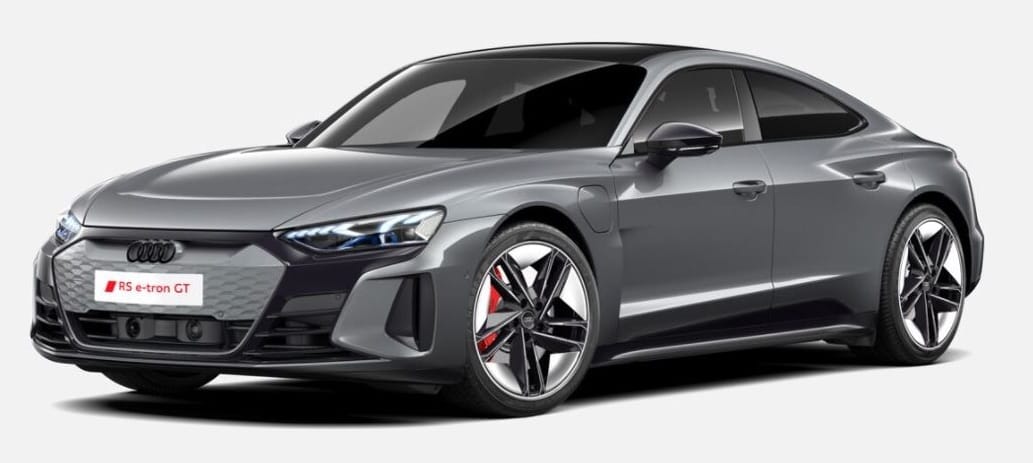 Body Type
Seats
Length
Width
Height
Boot Space
Frunk
Sedan
4
4990 mm
1960 mm
1410 mm
366 L / -
-
0-100 km/h
Top speed
Power
Drive
Battery
Tow
🔥 3.3 s
250 km/h
440 kW
AWD
93 / 85
-
Highway range
Running cost
Home charge
Fast charge (DC)
Dashboard economy
363 km
$3.09/100 km
11 kW
270 kW
180 Wh/km
The RS e-tron GT is Audi's flagship vehicle.
Offering supercar performance, the RS e-tron offers extra power and torque over the straight GT. It comes at a cost, with most of that going into performance - as the RS and the GT look similar from the outside.
Price increase from $273,500 to $277,090 in mid 2022.
How many e-tron GT's sold in NZ?
Data shown for all Audi e-tron GT variations combined including both NZ New and Used import registrations. Breakdown by year or month.
How many e-tron GT's are there in NZ?
There have been 96 Audi e-tron GT's registered in NZ to date.
These were all registered as NZ New.
How many of each submodel is there?
How many units of each major model variation (NZ new) have been registered to date.
| | |
| --- | --- |
| RS E-TRON GT 440KW | 20 |
| QUATTRO 350KW/EV/4WD | 17 |
| RS E-TRON 93KWH/EV | 15 |
| QUATTRO 93KWH/EV/4WD | 13 |
| QUATTRO 350KW/EV | 13 |
| GT QUATTRO 350KW/EV | 10 |
| RS E-TRON 440KW/EV | 8 |