Taycan
Porsche Taycan
Porsche Taycan
2021→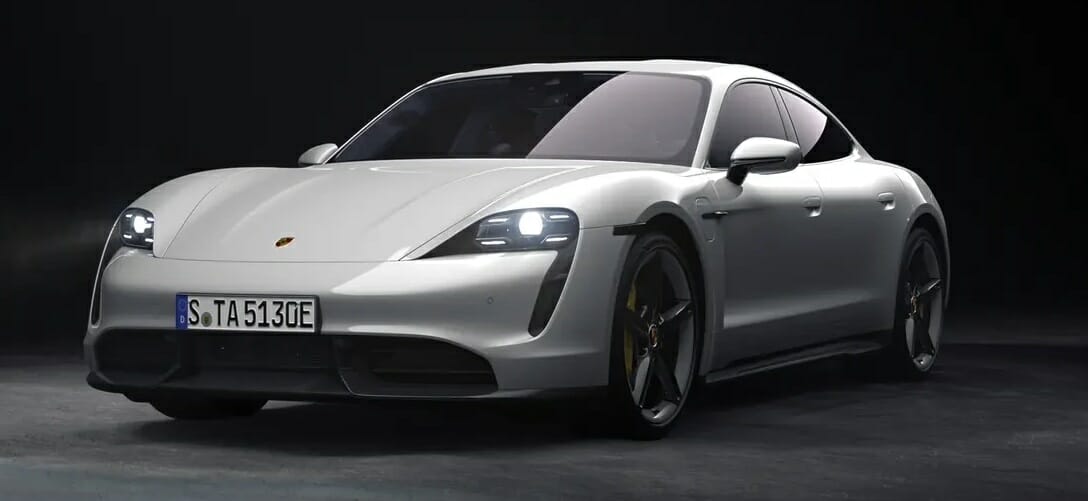 Body Type
Seats
Length
Width
Height
Boot Space
Frunk
Extra Large Car
4
4963 mm
1966 mm
1378 mm
446 L / 1212 L
84 L
0-100 km/h
Top speed
Power
Drive
Battery
Tow
🔥 2.8 s
256 km/h
560 kW
AWD
93.4 kWh / 83.7 kWh
-
Highway range
Running cost
AC charge
Fast charge (DC)
Economy
V2L
300 km
$7.95/100 km
11 kW
265 kW
4.7 km/kWh
-
There are numerous Taycan variations, the fastest being the Turbo S (specs below). Its 2.8-second acceleration is exceeded only by the Tesla Model S Plaid.
The most popular Taycan variation in NZ is the 4S (0-100 in 4s, 365 km range, 390 kW power).
How many Taycan's sold in NZ?
All Porsche Taycan variations combined. Including NZ new and used import registrations. Breakdown by year or month.
How many Taycan's are there in NZ?
There have been 165 Porsche Taycan's registered in NZ to date.
This is made up of 95.8% NZ New and 4.2% Used Import.
How many of each submodel is there?
How many units of each major model variation (NZ new) have been registered to date.
| | |
| --- | --- |
| 4S 320KW/EV/4WD/2AT | 49 |
| 320KW/EV/2AT | 29 |
| TURBO 460KW/EV/4WD | 24 |
| TURBO S 460KW/EV/4WD | 15 |
| GTS 93KWH/EV/4WD/2AT | 10 |
| 4S CROSS TURISMO 360 | 9 |
| 4S CROSS TURISMO 93K | 8 |
| 4 CROSS TURISMO 280K | 7 |
| TURBO SPORT TURISMO | 4 |
| TURBO CROSS TURISMO | 3 |