EQE
Mercedes-Benz EQE
Mercedes-Benz EQE 300
2023→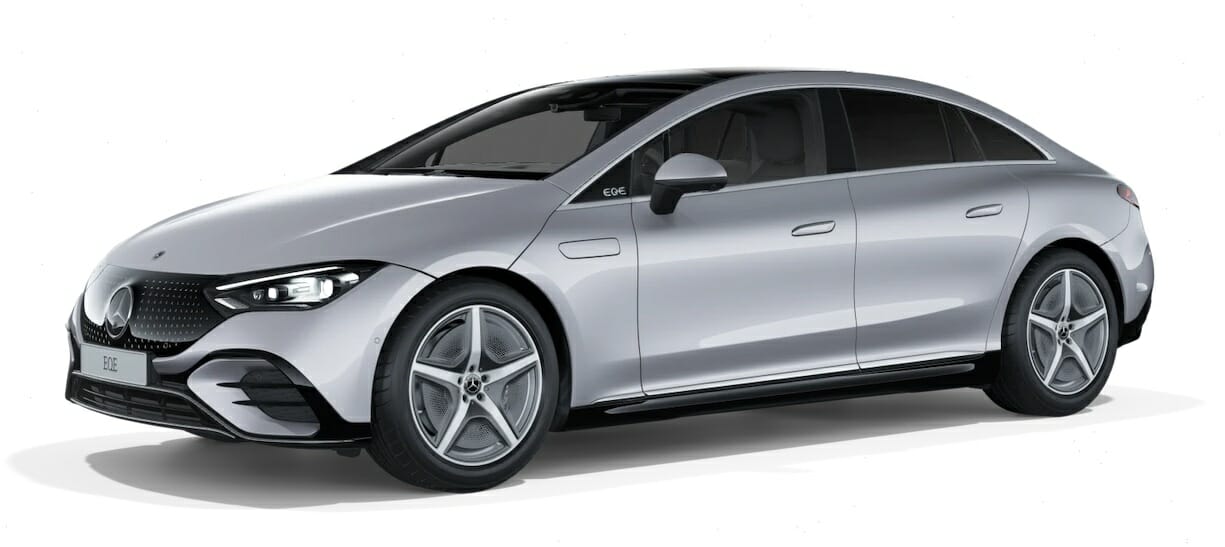 Body Type
Seats
Length
Width
Height
Boot Space
Frunk
Sedan
5
4946 mm
1906 mm
1492 mm
430 L / 895 L
-
0-100 km/h
Top speed
Power
Drive
Battery
Tow
7.3 s
210 km/h
180 kW
RWD
100 kWh / 89 kWh
750 kg / 750 kg
Highway range
Running cost
Home charge
Fast charge (DC)
Dashboard economy
V2L
482 km
$4.92/100 km
11 kW
170 kW
142 Wh/km
-
Mercedes-Benz EQE 350 4MATIC
2023→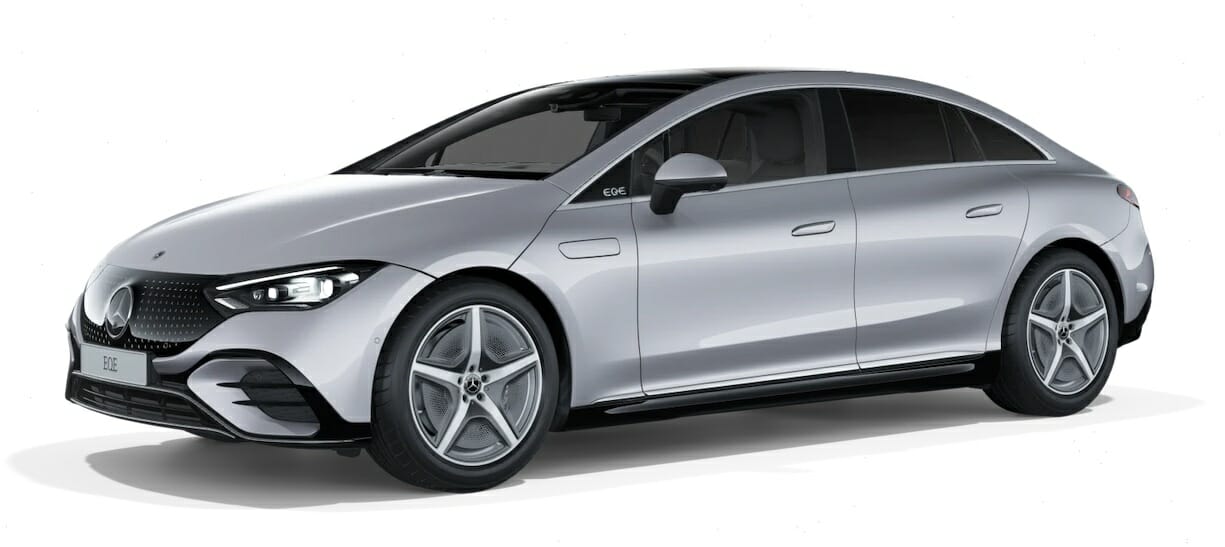 Body Type
Seats
Length
Width
Height
Boot Space
Frunk
Sedan
5
4946 mm
1906 mm
2104 mm
430 L / 895 L
-
0-100 km/h
Top speed
Power
Drive
Battery
Tow
6.3 s
210 km/h
215 kW
AWD
100 kWh / 90.6 kWh
750 kg / 750 kg
Highway range
Running cost
Home charge
Fast charge (DC)
Dashboard economy
V2L
454 km
$5.34/100 km
11 kW
173 kW
154 Wh/km
-
Mercedes-Benz EQE AMG 53
20231→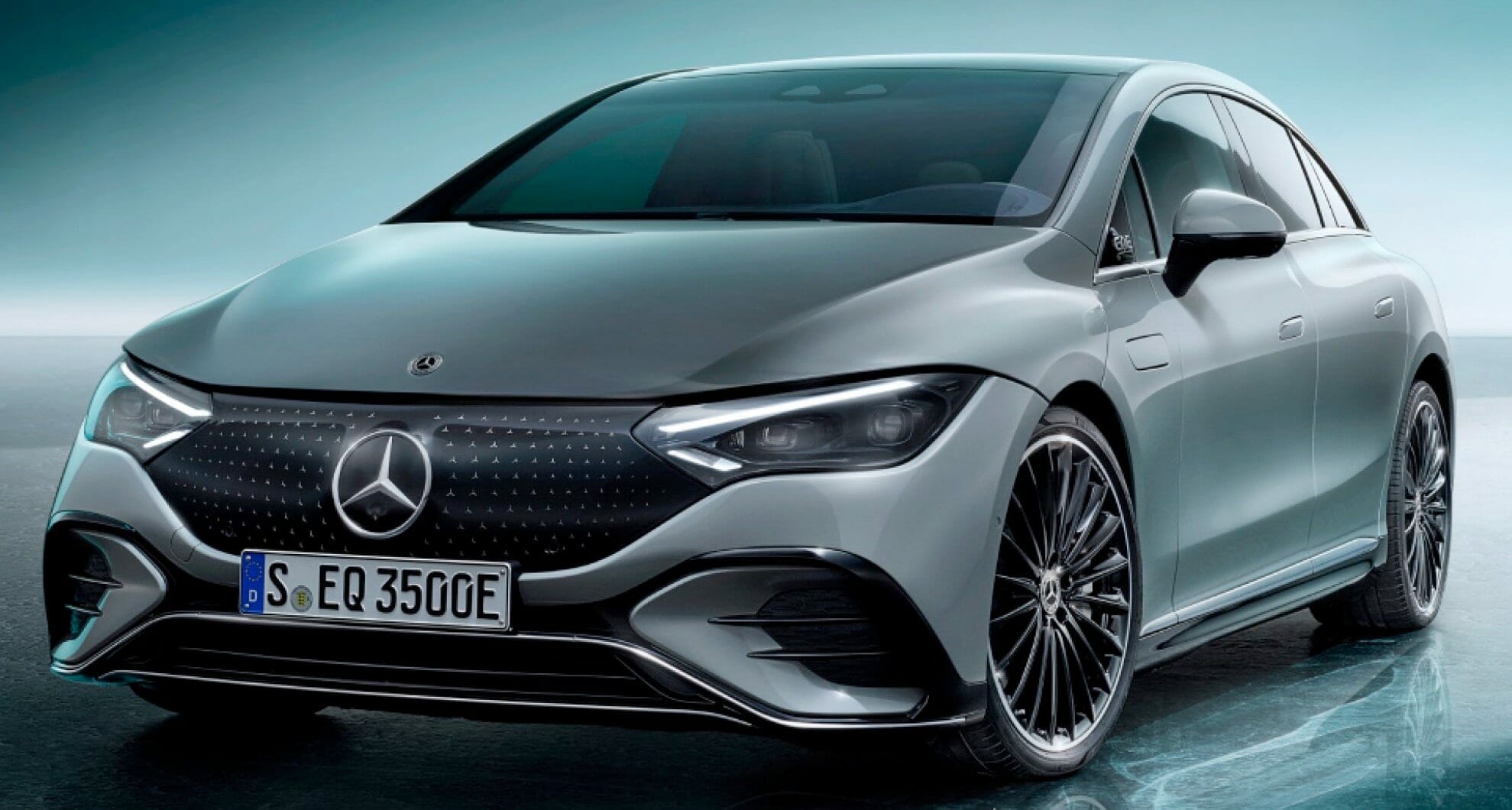 Body Type
Seats
Length
Width
Height
Boot Space
Frunk
Sedan
5
4946 mm
1906 mm
1492 mm
430 L / 895 L
-
0-100 km/h
Top speed
Power
Drive
Battery
Tow
🔥 3.5 s
240 km/h
460 kW
AWD
100 kWh / 90.6 kWh
750 kg / 750 kg
Highway range
Running cost
Home charge
Fast charge (DC)
Dashboard economy
V2L
385 km
$6.54/100 km
11 kW
173 kW
181 Wh/km
-
How many EQE's sold in NZ?
All Mercedes-Benz EQE variations combined. Including NZ new and used import registrations. Breakdown by year or month.
How many EQE's are there in NZ?
There have been 5 Mercedes-Benz EQE's registered in NZ to date.
These were all registered as NZ New.
How many of each submodel is there?
How many units of each major model variation (NZ new) have been registered to date.
| | |
| --- | --- |
| 350 4MATIC 90KWH/EV | 4 |
| 53 4MATIC+ 460KWH/EV | 1 |