Enyaq
Skoda Enyaq
Skoda Enyaq 80 Coupe
2023→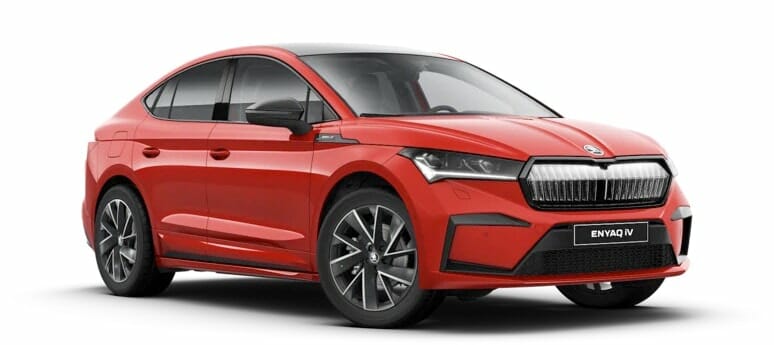 Body Type
Seats
Length
Width
Height
Weight
Boot Space
Frunk
Large SUV
5
4653 mm
1879 mm
1606 mm
2119 kg
570 L / 1610 L
-
0-100 km/h
Top speed
Power
Drive
Battery
Tow
8.7 s
160 km/h
150 kW
RWD
82 kWh / 77 kWh
750 kg / 1000 kg
Highway range
Running cost
AC charge (max)
DC charge (max)
Economy
V2L
419 km
$4.71/100 km
11 kW
135 kW
7 km/kWh
-
Skoda Enyaq 80
2023→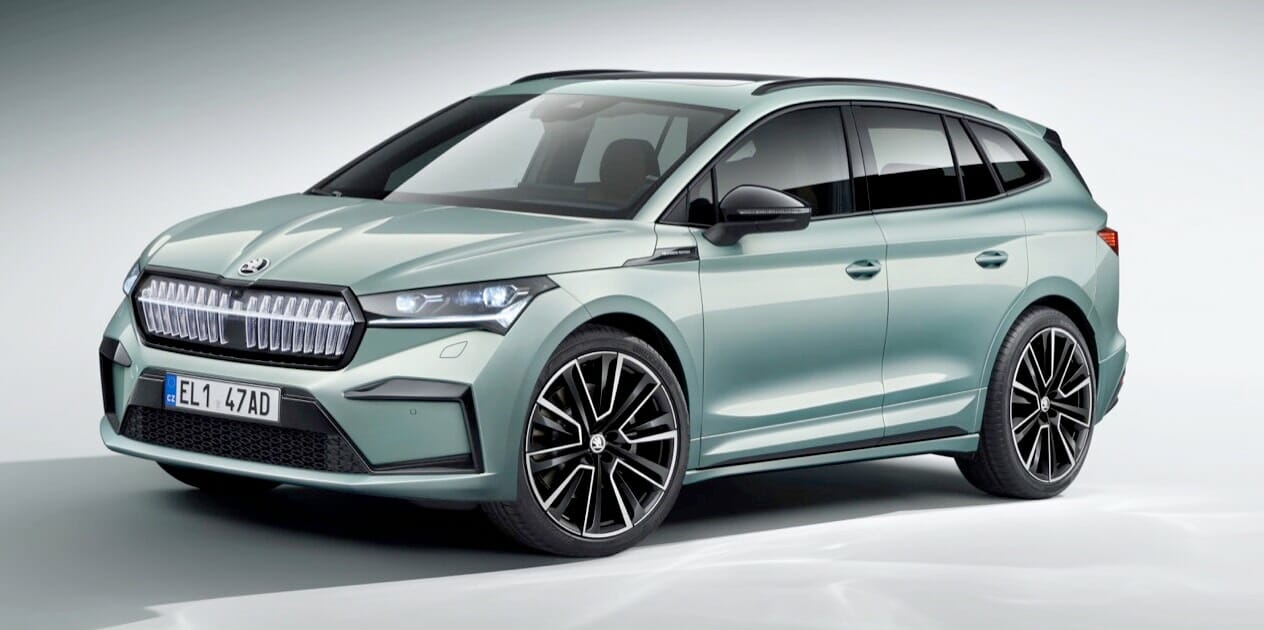 Body Type
Seats
Length
Width
Height
Weight
Boot Space
Frunk
Medium SUV
5
4653 mm
1879 mm
1620 mm
2090 kg
585 L / 1710 L
-
0-100 km/h
Top speed
Power
Drive
Battery
Tow
8.6 s
160 km/h
150 kW
RWD
82 kWh / 77 kWh
750 kg / 1000 kg
Highway range
Running cost
AC charge (max)
DC charge (max)
Economy
V2L
410 km
$4.86/100 km
11 kW
135 kW
6.9 km/kWh
-
The base Sportline trim features LED matrix lights, 20-inch wheels, and gloss-black exterior detailing. The interior is equally upscale, with heated sports-style seats, tri-zone air conditioning, and a hands-free tailgate.
For more luxury, opt for the Enyaq SUV's Sportline Max upgrade, which includes a massage driver's seat, enhanced sound system, illuminated "crystal face" grille, 360-degree camera, and rear-side airbags. The option of larger 21-inch wheels will slightly reduce the range.
* Rebate applied. Original price is $79,990
Skoda Enyaq Reviews
Vehicle reviews by NZ reviewers.
How many Skoda Enyaq's have been sold in NZ?
There have been 22 Skoda Enyaq's registered in NZ to date. This is made up of 81.8% NZ new and 18.2% used import.
How many sold per month and year
Skoda Enyaq registrations per month and year, (NZ new and used imports combined).
How many of each submodel is there?
How many units of each major model variation (NZ new only) have been registered to date.
| | |
| --- | --- |
| SPORTLINE MAX 80 77K | 14 |
| SUITE PLUS 80 82KWH | 4 |
How has price changed over time?