I-PACE
Jaguar I-PACE
In 2023 the I-Pace received a facelift with changes mainly on design detail, and the drivetrain elements remained unchanged, so performance and range remained the same. The body shape stayed the same, but the frontage was updated with a new grille, emblem and the front air intakes were coloured grey. Other styling elements such as the door sills and rear diffuser were body-coloured instead of gloss black.
Jaguar I-PACE
2019→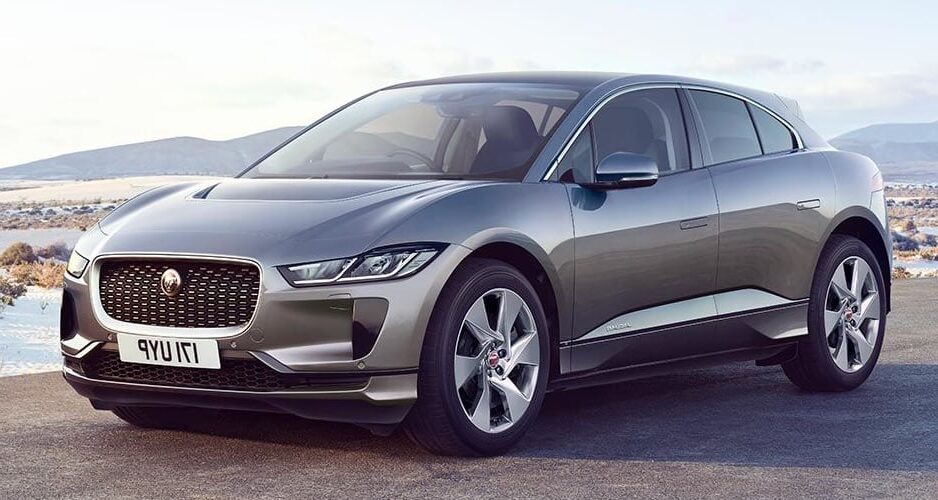 Body Type
Seats
Length
Width
Height
Boot Space
Frunk
Large SUV
5
4682 mm
2011 mm
1565 mm
505 L / 1163 L
-
0-100 km/h
Top speed
Power
Drive
Battery
Tow
🔥 4.8 s
200 km/h
294 kW
AWD
90 kWh / 84.7 kWh
750 kg / 750 kg
Highway range
Running cost
AC charge
Fast charge (DC)
Economy
V2L
362 km
$6.60/100 km
11 kW
104 kW
5.6 km/kWh
-
How many I-PACE's sold in NZ?
All Jaguar I-PACE variations combined. Including NZ new and used import registrations. Breakdown by year or month.
How many I-PACE's are there in NZ?
There have been 297 Jaguar I-PACE's registered in NZ to date.
This is made up of 91.2% NZ New and 8.8% Used Import.
How many of each submodel is there?
How many units of each major model variation (NZ new) have been registered to date.
| | |
| --- | --- |
| 400PS HSE 294KW/EV | 128 |
| 400PS SE 294KW/EV | 100 |
| INNOVATION EDITION E | 30 |
| EV400 HSE AWD | 3 |
| X-590 | 2 |
| 400PS S 294KW/EV/4WD | 2 |
| X590 | 1 |
| 400PS BLACK EV/4WD | 1 |
| EV400 HSE | 1 |
| 400PS HSE | 1 |
| EV400 | 1 |
| HSE | 1 |