I-PACE
Jaguar I-PACE
Jaguar I-PACE
2019→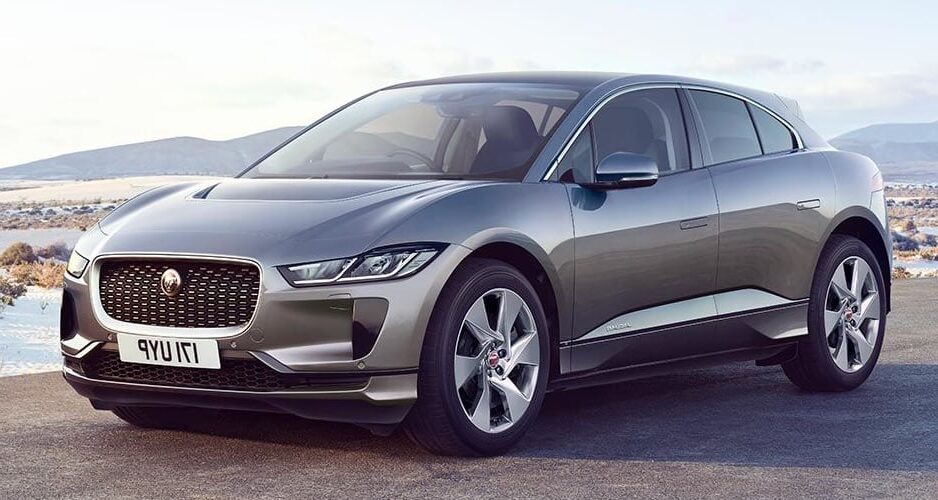 Body Type
Seats
Length
Width
Height
SUV
5
4682 mm
2011 mm
1565 mm
0-100 km/h
Top speed
Power
Drive
Tow
🔥 4.8 s
200 km/h
294 kW
AWD
750 kg / 750 kg
Highway range
Running cost
Home charge
Fast charge (DC)
Dashboard economy
362 km
$3.30/100 km
11 kW
104 kW
180 Wh/km
How many I-PACE's sold in NZ?
Data shown for all Jaguar I-PACE variations combined including both NZ New and Used import registrations. Breakdown by year or month.
How many I-PACE's are there in NZ?
There have been 275 Jaguar I-PACE's registered in NZ to date.
This is made up of 91.6% NZ New and 8.4% Used Import.
How many of each submodel is there?
How many units of each major model variation (NZ new) have been registered to date.
| | |
| --- | --- |
| 400PS HSE 294KW/EV | 117 |
| 400PS SE 294KW/EV | 93 |
| INNOVATION EDITION E | 30 |
| EV400 HSE AWD | 3 |
| 400PS S 294KW/EV/4WD | 2 |
| X-590 | 2 |
| X590 | 1 |
| EV400 HSE | 1 |
| 400PS HSE | 1 |
| EV400 | 1 |
| HSE | 1 |