E
Honda E
Honda E Advance
USED
2020→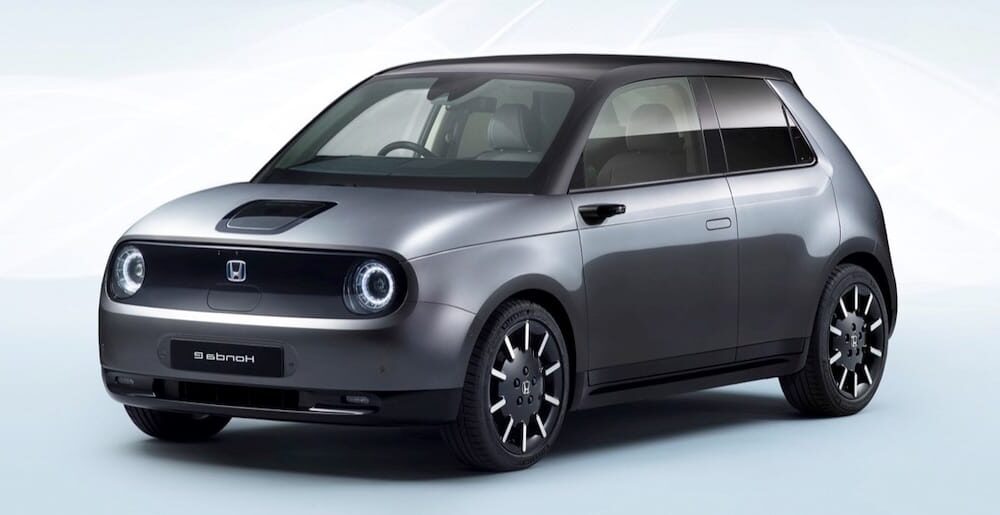 Body Type
Seats
Length
Width
Height
Weight
Boot Space
Frunk
Compact Car
4
3894 mm
1752 mm
1512 mm
1588 kg
171 L / 861 L
-
0-100 km/h
Top speed
Power
Drive
Battery
Tow
8.3 s
145 km/h
115 kW
RWD
35.5 kWh / 28.5 kWh
-
Highway range
Running cost
AC charge (max)
DC charge (max)
Economy
V2L
171 km
$5.16/100 km
6.6 kW
56 kW
7.8 km/kWh
-
Honda's first full-electric vehicle is not available NZ new, but some dealers have imported the higher-spec Advance. The Advance trim has: higher power output, Honda Parking Pilot, Multi-view camera, Heated steering wheel. Premium audio with 8 speakers, (including subwoofer).

How many Honda E's have been sold in NZ?
There have been 11 Honda E's registered in NZ to date. These were all used imports.
How many sold per month and year
Honda E registrations per month and year, (NZ new and used imports combined).