Mustang Mach-E
Ford Mustang Mach-E
The Mach-E was produced from 2020 in standard-range and extended-range versions, with both FWD and RWD drive configurations. Ford NZ is set to sell the Mach-E from 2023.
Ford Mustang Mach-E SR
Expected in Q1 2023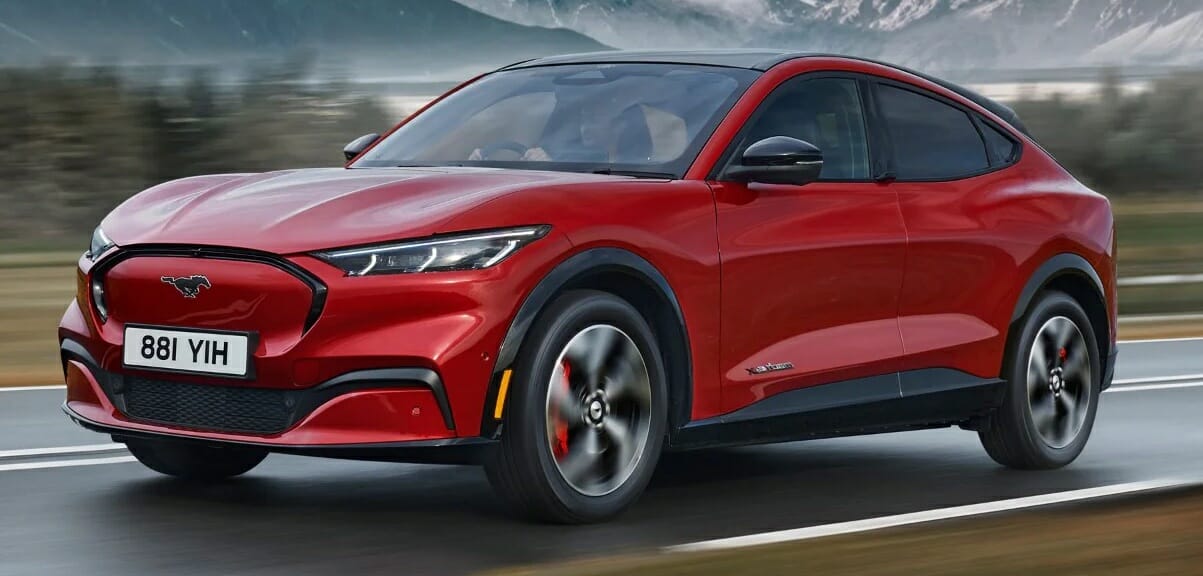 Body Type
Seats
Length
Width
Height
SUV
5
4713 mm
1881 mm
1624 mm
0-100 km/h
Top speed
Power
Drive
6.9 s
180 km/h
198 kW
RWD
Highway range
Running cost
Home charge
Fast charge (DC)
Dashboard economy
339 km
$2.58/100 km
11 kW
109 kW
159 Wh/km
Standard range base model.
How many Mustang Mach-E's sold in NZ?
Data shown for all Ford Mustang Mach-E variations combined including both NZ New and Used import registrations. Breakdown by year or month.
How many Mustang Mach-E's are there in NZ?
There have been 2 Ford Mustang Mach-E's registered in NZ to date.
These were all Used Imports.