iX3
BMW iX3
BMW iX3
2022→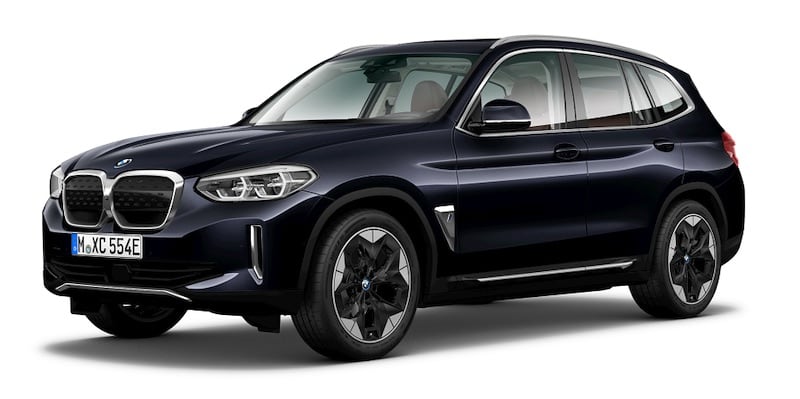 Body Type
Seats
Length
Width
Height
Weight
Boot Space
Frunk
Large SUV
5
4734 mm
1891 mm
1668 mm
2255 kg
510 L / 1560 L
-
0-100 km/h
Top speed
Power
Drive
Battery
Tow
6.8 s
180 km/h
210 kW
RWD
80 kWh / 74 kWh
750 kg / 750 kg
Highway range
Running cost
AC charge (max)
DC charge (max)
Economy
V2L
354 km
$5.85/100 km
11 kW
155 kW
6.2 km/kWh
-
Two trims available.
Price increase from 114900 to 118900 (Oct 22).
BMW iX3 Reviews
Vehicle reviews by NZ reviewers.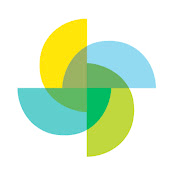 Ecotricity
New Zealand Review: the BMW iX3 is serious… yet surprisingly fun!
"It has been a dream to drive. I've had so much fun in a sensible iX3. It's a sensible car made by sensible Germans for sensible consumers, and from what I know about German humor I don't think that's allowed."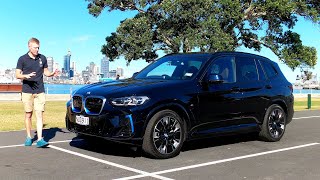 See on YouTube →
How many BMW iX3's have been sold in NZ?
There have been 369 BMW iX3's registered in NZ to date. These were all registered as new.
How many sold per month and year
BMW iX3 registrations per month and year, (NZ new and used imports combined).
How has price changed over time?