i4
BMW i4
BMW i4 eDrive40
2022→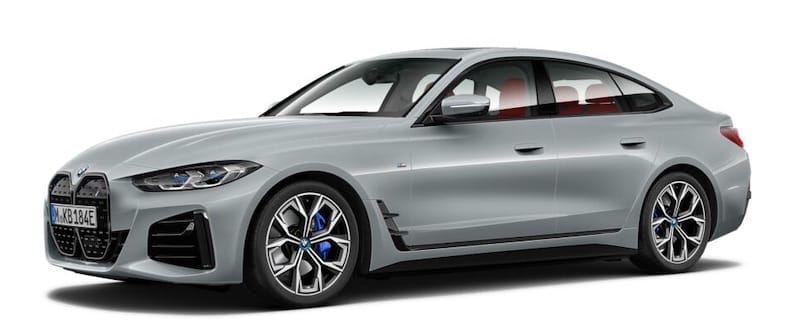 Body Type
Seats
Length
Width
Height
Boot Space
Frunk
Medium Car
5
4783 mm
1852 mm
1448 mm
470 L / 1290 L
-
0-100 km/h
Top speed
Power
Drive
Battery
Tow
🔥 5.7 s
190 km/h
250 kW
RWD
83.9 kWh / 80.7 kWh
750 kg / 1600 kg
Highway range
Running cost
AC charge
Fast charge (DC)
Economy
V2L
454 km
$4.80/100 km
11 kW
200 kW
7.3 km/kWh
-
BMW i4 M50
2022→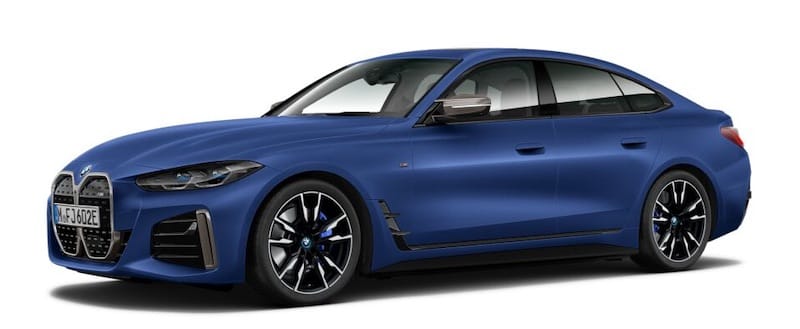 Body Type
Seats
Length
Width
Height
Boot Space
Frunk
Medium Car
5
4783 mm
1852 mm
1448 mm
470 L / 1290 L
-
0-100 km/h
Top speed
Power
Drive
Battery
Tow
🔥 3.9 s
225 km/h
510 kW
AWD
83.9 kWh / 80.7 kWh
750 kg / 1600 kg
Highway range
Running cost
AC charge
Fast charge (DC)
Economy
V2L
393 km
$5.70/100 km
11 kW
200 kW
6.3 km/kWh
-
The i4 M50 is powerful. The first all-electric M-car from BMW, it's a sign that times are changing.
Seen as a natural competitor to the Tesla Model 3 Performance, the all-wheel-drive i4 offers a well-designed interior, familiar to BMW drivers.
How many i4's sold in NZ?
All BMW i4 variations combined. Including NZ new and used import registrations. Breakdown by year or month.
How many i4's are there in NZ?
There have been 135 BMW i4's registered in NZ to date.
These were all registered as NZ New.
How many of each submodel is there?
How many units of each major model variation (NZ new) have been registered to date.
| | |
| --- | --- |
| I4 EDRIVE40 84KWH/EV | 78 |
| I4 M50 84KWH/EV/4WD | 57 |