Buying an EV in New Zealand: 2021
🔥 See the brand-new up-to-date buyers guide here.
When I created an electric vehicle website in 2016, I was buoyed by my own hype.
I believed there was an imminent EV revolution, and – just like the transition from Nokia cellphones to touchscreen smartphones – it would be dramatic.
I was wrong. Very wrong.
It turns out cars cannot be compared to phones, or to flat-screen TVs (remember when we all had the heavy CRT ones?).
The electrification of the NZ vehicle fleet is a complex and nuanced process. It will be slow and unique to this country. Like almost every other issue where humans can have an opinion, the views towards EVs are polarising. This polarisation is not helpful when attempting to move forward, it shuts down constructive dialogue.
Admittedly when I first hopped on the electric bandwagon, I fell into that kind of thinking: "Everybody should drive an EV right now"… This tends to happen when we reduce the conversation to a single idea, like emissions, or climate change. However, our transportation choices are made for a multitude of reasons.
There are some good reasons for going electric – and some are very visceral. Every time I walk down a busy local street, I cannot help but wince at the grinding and incessant engine noise, and twitch my nose at the gagging fumes. Carbon emissions might be an intangible academic idea to some, but air and noise pollution are felt.
Are electric cars the answer? Depends on the question, but surely we can make our localities more livable, and EVs are a part of that solution. They are not the perfect or complete answer, and the technology is early, but I believe it's a positive step.
Going Electric in New Zealand: Reality Check
There are a number of factors impacting NZs transition to electric:
We parallel import a lot of cars (new registrations are typically around 60% new and 40% used imports).
We keep our cars for a long time.
The charging infrastructure is in its early days.
Model availability is low.
I remember a lecture from a Waikato University professor. The lecturer claimed that if our next car was electric, it will still take 17 years to replace the entire vehicle fleet in NZ!
We're also influenced heavily by marketing trends rather than functional utility.
Remember the transition to SUVs from the early 2000s? SUV's were once for off-road enthusiasts, until they were marketed as family cars. The stationwagon slowly disappeared, and larger SUV's were the vehicle of choice for the 4km school run. This has now shifted towards double-cab utes.
We're not buying based only on a functional premise (such as low-emissions or lower running costs). It's more like a combination of price and style choice.
The EV market has remained stalled due to a lack of choice, and nothing near price parity with non-EVs. Limited charging infrastructure combined with low range is another pain point.

The above comparison is not entirely fair. The running costs (and total cost of ownership) of the full EV will be significantly less than its petrol counterpart. The driving experience is also quite different (superior).
However if the argument is reduced just to range, then the entry level Kona EV at a 300km range compared with the ~600km out of the petrol cannot justify the extra $25+k
My own EV choice was like most others in NZ: What colour do I want my used import Nissan Leaf? (I chose white…).
It turns out it takes many years (not months) for vehicle manufacturers to pivot to production of electrics, and for many the economic viability is questionable.
Before EVs become a genuine option for the second-hand buyer, we need to have a much larger pool of vehicles bought new. Common sense would indicate that hitting the low-hanging fruit would have been a good place for government incentives to start. Corporate fleets made of up new vehicles could have been subsidised using the tax system (such as removing Fringe Benefit Tax on EVs), this would then establish a second-hand market.
Your Options as a Potential EV buyer
You are an early adopter, and this will be the case for years to come.
New
With the rebate, you can get an MG ZS for around $40k. A higher range (and heavily discounted) Tesla Model 3 can be purchased for under $60k.
Used
Early Nissan Leaf's are selling for just $6k upwards (but with degraded batteries). This represents quite a drop in price – probably spurred on by the rebate altering the market. Higher specced used import Leafs still have a much higher price.
These choices won't quite lead to the EV revolution, and we don't need to panic about the strain on the electricity grid just yet…
The number of EVs (BEV and PHEV) registered in NZ make up about 1% of all cars on the road. Each month about 2.5 out every 100 hundred vehicles added to the register are electric… The fact I'm even including a 0.5 shows how insignificant the number is!
In 2016 the National Party (then in government) set a target of 64,000 EVs on the road by 2021.
In reality we achieved only 40% of the target.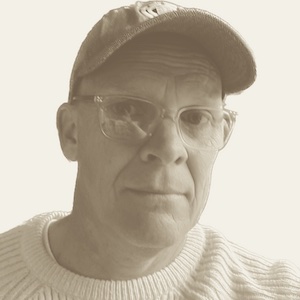 By James Foster
James has been tracking the NZ EV transition since 2016.
Updated as at November 30, 2022